Cryptocurrency Exchanges Websites: Investing in Bitcoin is all the rage, but how do beginners get started? Should I already have Bitcoin to invest? Or do you transfer money from a bank account somewhere and convert it to bitcoin? What does that look like?
We will answer all these questions and list the 10 best cryptocurrency exchanges and platforms you can use to buy Bitcoin and other tokens. In the future, exchanges and trading platforms will use BTC, the symbol of Bitcoin.
If you simply want to get high returns from cryptocurrencies, we recommend that you consider a cryptocurrency savings account. These accounts pay up to 12%, but come with risks (similar to regular cryptocurrency investments).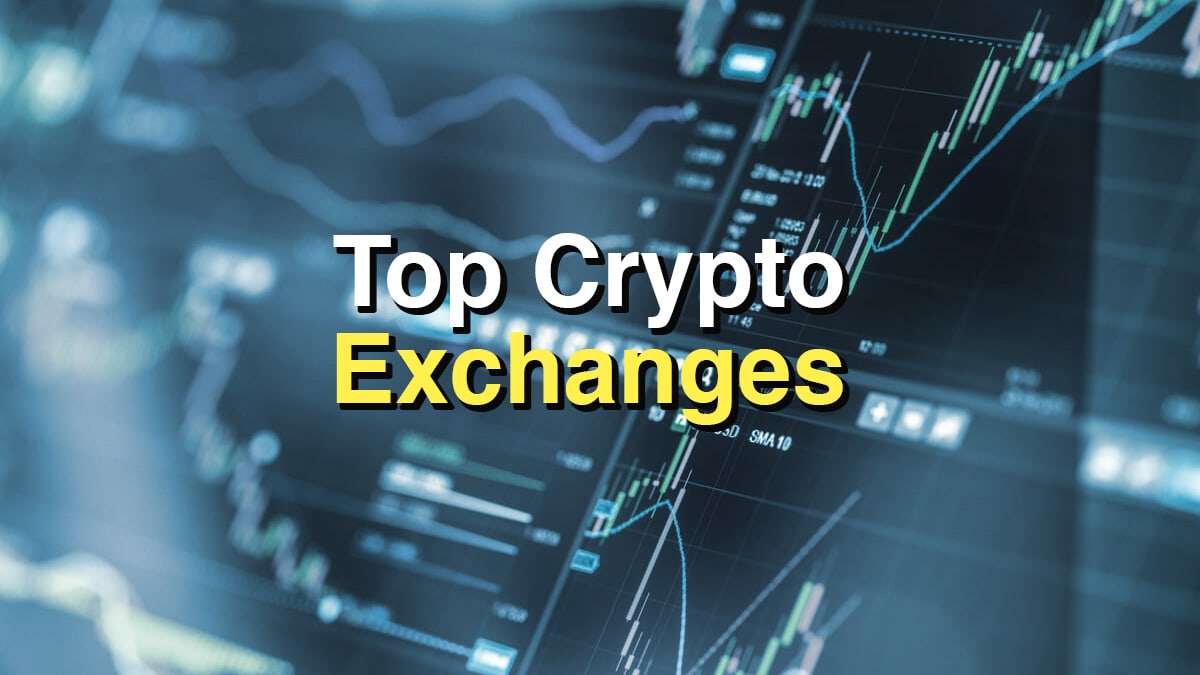 What are Cryptocurrency Exchanges?
Trading on cryptocurrency exchanges is the most popular way to start buying and selling cryptocurrencies and other digital assets. A cryptocurrency exchange is a private platform that facilitates the trading of cryptocurrencies against other crypto assets such as digital currencies, fiat currencies and NFTs.
Centralized Cryptocurrency Exchanges ("CEX")
A centralized cryptocurrency exchange acts as an intermediary between buyers and sellers and makes money through commissions and transaction fees. You can think of CEX as similar to exchange, but for digital assets.
Popular cryptocurrency exchanges include Binance, Coinbase Exchange, Kraken, and KuCoin. Similar to stock trading websites and apps, these exchanges allow cryptocurrency investors to buy and sell digital assets at prevailing prices, called spot prices, or when the assets reach the investor's desired price target. You can also leave an order that will be executed at the time (known as a limit order).
CEX works with order book systems. That is, buy and sell orders are listed and sorted by the intended buy or sell price. The exchange's matching engine then matches buyers and sellers based on the best possible price for the desired lot size. Therefore, the price of a digital asset, be it fiat currency or cryptocurrency, depends on the supply and demand of that asset compared to another asset.
CEX determines which digital assets are allowed to trade. This offers a small consolation that malicious digital assets may be banned from CEX.
Decentralized Cryptocurrency Exchanges ("DEX")
A decentralized exchange is another type of exchange that allows peer-to-peer trading directly from a digital wallet without an intermediary. Examples of DEXs are Uniswap, PancakeSwap, dYdX, and Kyber. These decentralized exchanges rely on smart contracts, self-executing code on the blockchain. These smart contracts can offer more privacy and less slippage (another term for transaction costs) than centralized cryptocurrency exchanges.
Smart contracts, on the other hand, are rule-based, but the absence of an intermediary third party means users are left to their own devices, so DEXs are aimed at sophisticated investors.
Advantages of Centralized Cryptocurrency Exchanges
User-friendly: Centralized exchanges offer newcomers a familiar and friendly way of trading and investing in cryptocurrencies. Unlike using crypto wallets and peer-to-peer trading, which can be complicated, centralized exchanges allow users to log into their accounts, view balances, and transact via apps and websites.
Reliable: Centralized exchanges provide an additional layer of security and reliability when it comes to transactions and exchanges. By facilitating trading through developed centralized platforms, centralized exchanges offer a higher level of convenience.
Leverage: One of the other benefits of certain CEXs is the option to leverage your investments using money borrowed from exchanges, known as margin trading. Investors can get higher returns, but they can also magnify their losses.
Disadvantages of Centralized Cryptocurrency Exchanges
Hacking risk: Centralized exchanges are operated by companies that are responsible for holding their customers. Large exchanges typically hold billions of dollars worth of Bitcoin and are targeted by hackers and thefts. An example of such an incident is Mt.Gox, which was the world's largest cryptocurrency exchange before reporting the theft of 850,000 Bitcoins, leading to its bankruptcy.
Transaction fees: Unlike peer-to-peer trading, centralized exchanges often charge high transaction fees for their service and convenience, which can be especially high if you trade in high volumes.
Custody of digital assets and risk of fraud: Finally, first and foremost, most CEXs keep digital assets in their own digital wallets as custodians rather than allowing private keys to be stored in their own digital wallets. It's more convenient if you want to trade, but it also comes with the downside of centralized cryptocurrency exchanges failing and fraud risks.
Recent examples include the bankruptcy of $50 billion worth of algorithmic stablecoin TerraUSD and its sister token Luna, hedge fund Three Arrows Capital, lender Celsic Network, the bankruptcy of broker Voyager Digital, and the sudden collapses of FTX and Alameda Research.
Advantages of Decentralized Cryptocurrency Exchanges
Custody: Decentralized exchange users are not required to transfer their assets to third parties. Therefore, there is no risk of a company or organization being hacked and users have greater security from hacking, failure, fraud, and theft.
Preventing market manipulation: By facilitating peer-to-peer cryptocurrency exchanges, decentralized exchanges prevent market manipulation and protect users from fake and laundered transactions.
Less censorship: Decentralized exchanges do not require customers to complete Know Your Customer (KYC) forms, providing privacy and anonymity to users. DEXs are uncensored, so more cryptocurrencies and digital assets are available than via CEX. In fact, many altcoins are only available on his DEX.
Disadvantages of Decentralized Cryptocurrency Exchanges
Complexity: Users of decentralized exchanges have to remember their crypto wallet keys and passwords. Otherwise, your assets will be permanently lost and irrecoverable. Unlike centralized exchanges, which offer a more convenient and user-friendly process, users have to learn and get used to the platform and processes.
Lack of fiat payments: DEXs are best suited for investors looking to switch from one digital asset to another and are not suitable for investors looking to buy and sell digital assets with fiat currency in and out. This makes it inconvenient for users who do not yet own cryptocurrencies.
Liquidity struggles: About 99% of cryptocurrency trading is facilitated by centralized exchanges, suggesting that centralized exchanges account for the majority of the trading volume. Due to low trading volumes, decentralized exchanges often lack liquidity, and when trading volumes are low, it can be difficult to find buyers and sellers.
How Do You Open a Cryptocurrency Exchange Account?
To open an account, maximum cryptocurrency exchanges require you to offer your name, email, private information, and evidence of identification (to observe KYC standards). This technique might also additionally encompass answering private questions, verifying your identification with a third-celebration application, or offering a photo of your driver's license.
What Should You Look at When Choosing a Cryptocurrency Exchange?
When choosing a cryptocurrency exchange, there are several things to consider, including security, fees, and the type of cryptocurrency offered. It is also important to understand how your cryptocurrency is stored and whether you can manage it by transferring it to your own digital wallet.
Cryptocurrency exchanges also come in centralized and decentralized formats. Centralized exchanges strictly follow the financial regulations of government agencies (such as the US Securities and Exchange Commission). Many will guarantee deposits in US dollars and require proof of identity to use the platform. A decentralized exchange is an unregulated online exchange hosted on distributed nodes owned by users and without a centralized governing body. As scary as it sounds, decentralized exchanges offer transparent transactions and fees as well as direct peer-to-peer cryptocurrency exchange.
What is the most trustworthy crypto exchange?
Founded by the Winklevoss twins in 2014, Gemini has established itself as one of the most trusted names in the crypto space. Gemini's top two cryptocurrencies are Bitcoin and Ether, but the exchange allows users to trade over 70 cryptocurrencies with fiat-backed stablecoins.
Best Crypto Exchanges and Investing Platforms
This is a list of the 10 best cryptocurrency exchanges and investment or trading platforms. The cryptocurrency offerings displayed on this page are from companies that The College Investor receives compensation from. This compensation may affect how and where products appear on this Site (including, for example, the order in which they appear). The College Investor does not include all cryptocurrency exchanges or all crypto products available on the market.
1-Gemini
Gemini is a popular platform for investing in cryptocurrencies as it was one of the first major exchanges and is now one of the largest in terms of assets. Gemini supports most major cryptocurrencies, has the right support and commitment, and pays competitive interest rates on assets if eligible. Additionally, when you open a Gemini account, you can earn $10 in BTC after trading $100 in cryptocurrencies.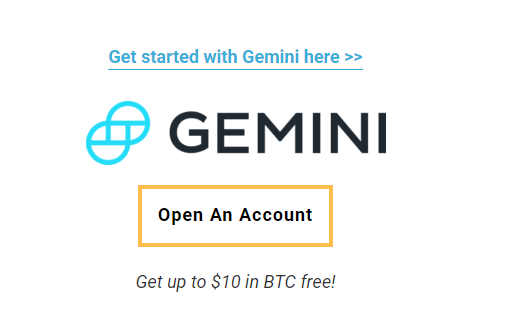 Pros
Very easy-to-use app-based interface
One of the largest exchanges by assets
Strong support for critical assets
Cons
Limited payment/deposit strategies
Customer providers may be mixed
2-eToro
eToro has been used across the UK and Europe for some time, but now allows traders in the US.They offer a wide range of digital assets to buy and sell on their platform. Currently, eToro also offers a $10 bonus when you deposit $100 in crypto and trade. This offer is available to US users only.
Pros
A global option

for

trading

cryptocurrencies

Ability

to

copy

other

traders'

portfolios

low minimum

to

start
Cons
Limited

options

in

the

US

Only

available

in

41

states

Does not

support

as

many

tokens

and

coins

as

other

platforms

on

this

list
3-Crypto.com
Crypto.com is one of the largest and fastest growing cryptocurrency exchanges. It is based in Hong Kong, but offers a lot of support to customers in the United States. Currently, you can access more than 90 tokens and coins worldwide, and 50 tokens and coins if you are in the US. Plus, they offer a fixed interest rate on their crypto savings account. The only major downside is that it's currently app-based, with no desktop platform.
Pros
A huge amount of coins and tokens supported
Pay weekly interest on crypto savings
You can get a debit card linked to your account
Cons
Complicated pricing structure
No desktop support, app-based only
Limited customer support
4-M1 Crypto
M1 Finance is one of our top picks for investment apps and brokers as it allows you to create, invest and rebalance that particular allocation. Also, for investments, it's $0 commission. They recently launched the same tool for crypto – where you can invest in a cryptocurrency pie/allocation, set up auto investment and rebalancing, and even use themed pies like web3 or DeFi.
Pros
Set up custom crypto asset allocation
US-based and regulated
Dynamic rebalancing with new deposits
Cons
Currently, only 10 tokens are supported
$0 commission but 1% spread on crypto trades
5-Bitcoin IRA
The Bitcoin IRA is a bit different from the other platforms here. Unlike most exchanges and wallets, you only trade currencies and pay taxes on your earnings (learn how taxes on your crypto work here). That being said, the Bitcoin IRA combines the best of being a crypto wallet and exchange, while also being an IRA. This means that your earnings in the account are tax-free or tax-deferred.
Pros
Invest in Cryptocurrencies Inside Your IRA
The ability to earn interest on your crypto in your IRA
High-security option
Cons
High fees
High minimum
Doesn't support as many tokens and coins as other platforms on this list
FAQ Common Cryptocurrency Exchange Questions
Here are some of the most common questions we get when it comes to our best cryptocurrency exchange picks.
What features are important to look at when deciding on an exchange?
We look at a few key features, including the number of tokens and coins available, the price or commission charged, ease of use, platform security, customer service, and features ( such as savings accounts in cryptocurrency).
What's the difference between a crypto exchange and a crypto wallet?
The wallet is designed to securely store your cryptocurrencies. The exchange is designed to allow you to buy and sell cryptocurrencies easily and quickly. A wallet keeps your private keys secure, while when you use an exchange you give the exchange your private keys. The exchange then acts as your custodian.
How do you buy cryptocurrency?
You open an account on one of these exchanges, deposit your funds, and then you can "exchange" USD or fiat for any cryptocurrency of your choice. Some cryptocurrencies only have specific pairs they trade, so depending on what you want to buy, you may need to buy something like Bitcoin and then exchange Bitcoin for another token.
How much money do you need to get started?
You can get started with most of these exchanges for as little as $5.
Final Thoughts
Investing in BTC is not much different from investing in stocks. With BTC, you need to open an account with an exchange. With stocks, you open an account with a broker. Then you send money. The only difference with investing in BTC is that you have to buy BTC, using your deposit first, before you can trade BTC. However, your initial BTC purchase is your first open transaction.