Women face all sorts of common issues when it comes to wearing bras. No matter your bust size, you may find that you are plagued by various bra complaints too. There are solutions to these bra dilemmas such as the following tips that can help you find a better fit.
The Falling Strap
The falling strap can be especially annoying. If your "bra straps spend more time slinking down your arm than resting on your shoulder," (1) you should try using a convertible bra with adjustable straps. There is always the possibility, too, that your favorite bra simply needs to be retired, particularly if the culprit is the strap's aging elastic. A racerback bra is a good solution if you find that the strap issue occurs in more than one bra.
The Band Rides up Your Back
If you have a band that rises up your back, you're experiencing one of the most common bra complaints. According to bra experts, "This is a sure indication that your bra band is too small." (2) You should try wearing a bra with a reduced band size and increasing the cup size. To fit snugly and anchor your bust, the band must be exactly level. You might consult a specialty lingerie shop to get expertly measured and discuss what's happening with your bras.
Cups that Gap and Pucker
Wearing a bra that has gaps or puckers can detract from your figure silhouette in clothing. It can also be uncomfortable to deal with the weird bulges. If your bra cups are dimpling or showing gaps, you most likely have a bra with cups that are too large for your breasts. You should look for a bra with a decreased cup size, but one that also features a snugly fitting band to correct this issue.
Bulging Breasts
If your cups can't contain your bust, you probably have a cup size that is too small for you. Bulging breasts could detract from your silhouette when you wear various garments. Be sure to get properly measured so you wear a bra that's ideal for your breast size. Wearing a smaller bra size doesn't make your breasts look bigger; it simply redistributes the breast tissue in awkward ways that detract from their appearance. A bra that fits perfectly will enhance the look of your breasts.
Painful Straps
If your bra straps are causing you pain, it's definitely time to find a solution to the problem. Your bra should be so comfortable that you actually forget about. A bra that digs into your flesh is an issue you can correct by searching for a bra that has widely set apart straps. You might want to try on various bra styles to choose the ones that feel most comfortable for you.
There are plenty of solutions to common bra problems. Don't let your bras get the best of you. You can easily fix these issues with solutions like the ones listed here. Once you correct your bra problems, you won't mind wearing your bra.
Which Bra Type is Best For Daily Use?
For the modern woman of today there has never been a better time to shop for lingerie and undergarments. In particular, the bra technology over the last twenty years has brought forth bras that are more comfortable, bring more support, and accentuate your shape better than ever before. 
There are so many selections available if you are looking for a bra for a special occasion, a sporting activity, or everyday wear, and it can be hard at times to sort this all out. With all these offerings available we decided to take a look at some of the more popular brand names available, and give you an idea of what to expect.
First there is an offering that started in Japan called Wacoal. Not only do the Japanese women like these bras, but women in the US and Europe are creating demand for their items. 
These bras have a reputation for using light fabrics based on higher manufacturing technology which generate an outstanding fit right along with an attractive design. The company offers lines of bras for any size woman including petite all the way through full figured.
Of course there is always the Playtex line of bras that you can check out. This company is perhaps the best known American company and they have been offering their bras since the nineteen thirties. 
You will find with Playtex a bra design to satisfy any taste, any figure, and any budget. There full range of size offerings include plus sizes, nursing bras, and half sizes. You can find the Playtex collection in almost any large department retailer.
We would be amiss not to mention a French offering, and one of the very finest is from Chantelle. This company offers their line of undergarments and lingerie on a worldwide basis. Chantelle seems to have a knack for offering bras and panties that can keep up with cutting edge fashions, while still retaining popular styles of yesterday as well. Younger women as well as older women will be sure to find a style and fit that will meet any discriminating taste. In particular, there is a line of bras for business or casual situations that features a smooth and seamless look that can be worn with just about anything in your closet.
One long time company we would not dare leave out is the offerings from Vanity Fair. This company has been making bras and panties for women of all ages for over forty years. The company places particular emphasis on designing and manufacturing bras that fit exceptionally well. 
This objective is exemplified perfectly by their leading line of bras called Fits You Perfectly. You will find numerous beautiful, comfortable, and shapely bra models from Vanity Fair that can satisfy any taste of range of budge.
I have purposely saved the best for last with the Maidenform bras collection. This company was founded in the early nineteen twenties by two seamstresses who knew what women needed in undergarments.
 Maidenform has a primary objective in their offerings of giving the customer a bra that is not only fashionable but fits perfectly as well. While Maidenform has a full range of offerings for all sorts of body shapes and needs, they have an exceptional line of plus size bras called the Lilyette collection. If there is a specific need for a bra type you will find it from this company.
Which Type Of Bra Is Best?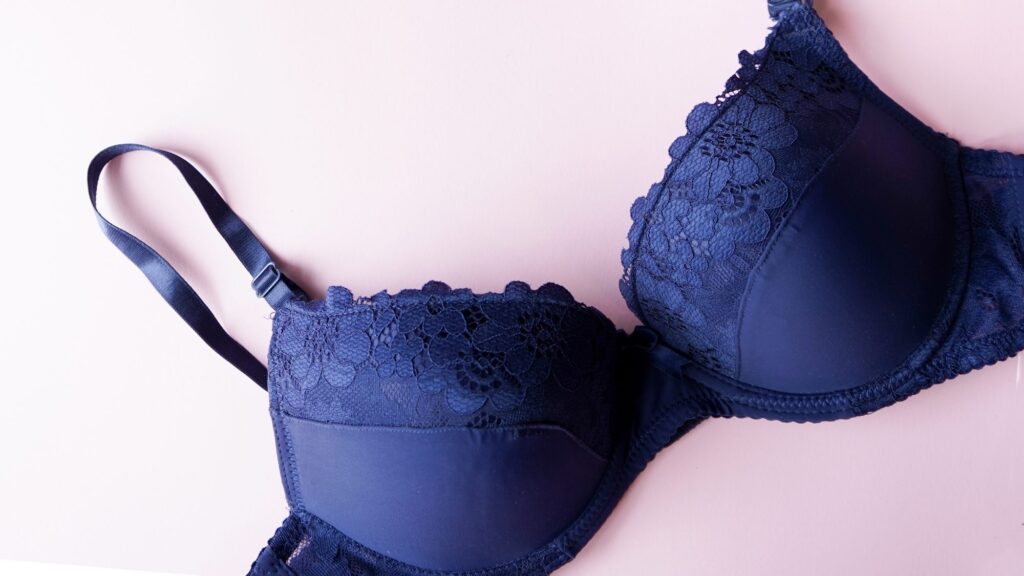 When the bra was first invented I'm sure that the inventor couldn't begin to imagine that by the 21st century there would be so many bra types available to purchase that it would become quite confusing.
Here are some bra types currently available:
Adhesive – the adhesive bra comes in two types, the paperless disposable bra, and the silicone type. The adhesive bra does not have any straps or bands and it adheres directly to the breast. It provides little in the way of support but can enhance the size and shape of the breast. The adhesive bra is particularly useful when wearing a backless dress.
Bandeau – the bandeau bra consists simply of a band of cloth that goes right around the body over the breast area. The bandeau bra is not designed to provide support or shape, simply coverage. It is a popular form of bikini top.
Balconette – the balconette bra is a 1930's invention that was designed to lift the breasts to enhance shape. It became popular during the 1950's.
Bralette – the bralette is a pullover type bra that is usually unlined and unwired. It is normally used by teens as a training bra.
Bullet – the bullet bra is a bra that has cups in the shape of the tip of a bullet. They are usually worn such that the breasts are pushed out perpendicular to the body. The bullet bra is normally associated with outlandish costumes with decorations to enhance shape, such as concentric circles radiating out from the nipples.
Convertible – the convertible bra has detachable straps and bands that can be arranged in different configurations so that the same bra can be worn with different sorts of clothes, such as strapless and backless dresses.
Cupless – the cupless bra is designed exactly as it sounds, and has no cups. Usually worn as exotic lingerie, the cupless bra provides very little support, but can sometimes enhance the nipples beneath other garments.
Front Closure – the vast majority of bras have fasteners on the straps worn at the back. As the name suggests, the front closure bra fastens at the front. This has the advantage of making the strap at the back almost flat against the body, making the bra less visible beneath tight fitting clothing.
Full Support – this is the typical kind of bra worn by fuller breasted ladies as every day under garments. They offer maximum support for ultimate comfort throughout the day.
Mastectomy – these bras are specially designed to hold in place a breast prosthesis for women who for one reason or another may have lost one or both breasts.
Maternity – maternity bra is a wonderful invention for mothers who are breast feeding their children. The maternity bra's cups can expand over time to accommodate growing breasts during pregnancy and the cups themselves can be unfastened allowing access to the breast for feeding.
Minimiser – this type of bra is designed for larger women who may want their breasts to appear smaller. The bra compresses and shapes the breast into a more compact shape.
Padded – this is one of the best improvements to the bra since its invention. The padded bra has compartments built into the cups that house cloth or foam pads. The compartments can be below, around or over the breast area to enhance shape in different ways. Where women used to push things inside their bras such as tissue paper or other material in order to give the appearance of a larger breast, with the advent of the padded bra, this was now no longer necessary.
Plunge – the design of this bra, as the name suggests is such that the line plunges down between the breasts meaning that it can be worn with even the lowest of necklines. Because of its shape, the plunge bra, when worn with a low cut dress or t-shirt can enhance the appearance of the breasts.
Posture – again, this is a bra that does what it says in the name. The posture bra is structured in such a way as to help the wearer have a better posture.
Push Up – the push up bra is designed to lift and push together the breasts. This gives the impression of an enhanced cleavage, which again is sometimes desirable when wearing a low cut dress or t-shirt.
Racerback – the racerback bra has straps that come down the back in a V shape and the straps themselves are therefore much closer to the neck than traditional bras. The advantage is that the straps will not show when wearing sleeveless tops and dresses. The racerback design is also popular for sports bras as the placement of the straps provides more support meaning less bounce when running for example.
Sheer- this type of bra is made from fabric which is translucent and therefore allows the breast to be seen through the bra.
Shelf – the shelf bra again does what it says by having a rigid band which fits under the bra thereby pushing the breasts upwards. They also only have half cups so the nipple and most of the breast area is exposed and therefore gives the impression that the breasts have been placed on a shelf.
Softcup – the softcup bra has no underwiring or other type of rigidity to it. It simply relies on the strength of the material itself to support the breasts.
Sports – the sports bra is specially designed for active women and provides maximum support for the breasts to prevent them from bouncing during exercise, which can be painful, especially for larger breasted women.
Strapless – this type of bra has no shoulder straps and so is particularly useful when wearing clothing that reveals the shoulders of the wearer.
T-Shirt – the idea of the t-shirt bra is that it has no raised seems hand tend to have fasteners that do not cause the straps to be raised which means they can be almost invisible when worn beneath a t-shirt or other tight fitting item of clothing. T-shirt bras will also sometimes have a small amount of padding in order to prevent the shape of the nipple from being seen.
Training – these bras are designed for girls who are starting to develop breasts. They offer little or no support and are really only designed to allow girls to get used to wearing a bra.
Underwire – an underwire bra has a metal or plastic band or wire running within the fabric underneath the breasts. This allows the bra to give much more support to the breasts than relying on just the fabric itself.
Water and Gel Bras – this design of bra is essentially an evolution of the push up bra in that it has compartments in the bra cups that contain padding, but rather than the padding being made from cotton or other material as in the push up bra, the compartments have pads that are filled with silicone or water. Because this substance is less rigid it allows the breast to move around more freely so that the breast is enhanced but remains more natural looking.
Wayne Armstrong is the owner of the New Undies [http://www.newundies.co.uk] website. Come along and check out the latest underwear styles from the World's best known fashion names at great prices. We have lots of different bra types to choose from, so there is bound to be something to take your fancy.