Conversiobot Review: ConversioBot offers AI-powered software designed to convert more sales. However, they don't just sell chatbots. They offer various features, such as training videos, mentorship, and knowledge of cheap traffic sources, which can help you generate more leads and sales. They have helped thousands of local businesses for over 2 years.
Using AI Bots to automate your affiliate marketing business can generate passive income. They take a lot of the sales work for you. However, affiliate marketing still relies on affiliate companies which can change. Business models like local lead generation do not depend on third party companies. This gives you more control over your business.
What is ConversioBot?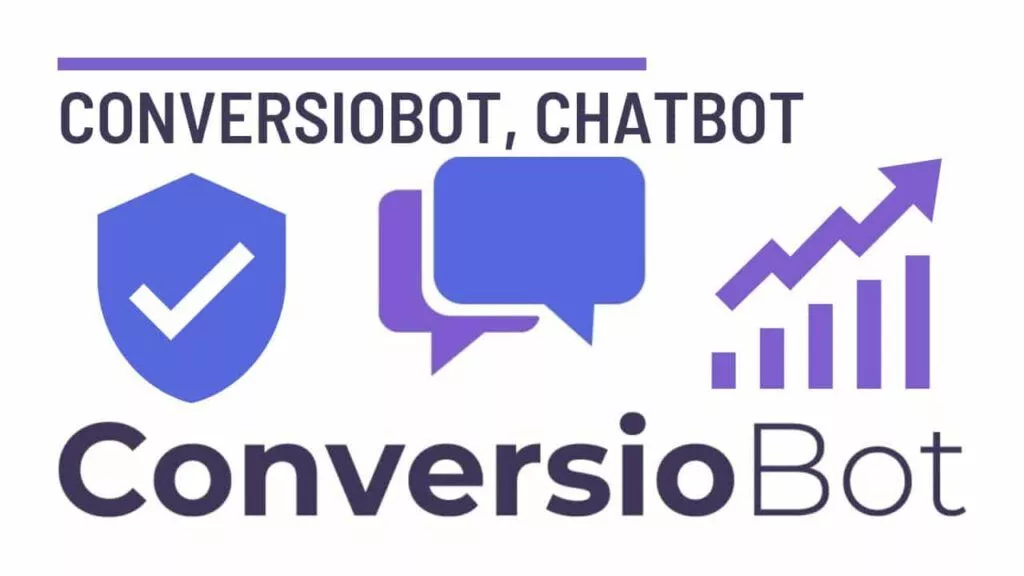 ConvertioBot is a global service based in Manchester, UK. In 2017, the company was founded with the goal of making the transition for any organization as easy as possible. People often have some questions and want to talk to your team; however, your team is not always present. ConversioBot is the ideal tool for this. It allows you to respond to all requests at any time. You can convert your leads into subscribers and sales as soon as they come to ConversioBot, and engage them in a fun and dynamic way.
The effectiveness of conversational marketing has been proven. ConversioBot's goal is to make chatbots as accessible as possible by simplifying this concept. ConversioBot can be integrated into your website by plugin or code. The tool's simple "drag and drop" interface allows you to develop your own chatbots or fully configurable "made for you" chatbots. It allows you to improve conversions while creating a great script in minutes using a chatbot.
You can quickly add a chatbot to your website after installing the Conversiobot plugin in the WordPress dashboard. You just need to install one line of code afterward. Convertiobot offers you two different offers. Both Conversiobot Lite and Conversiobot Pro have special offers. In the following section, I will look at the differences in more detail.
What Is A ChatBot?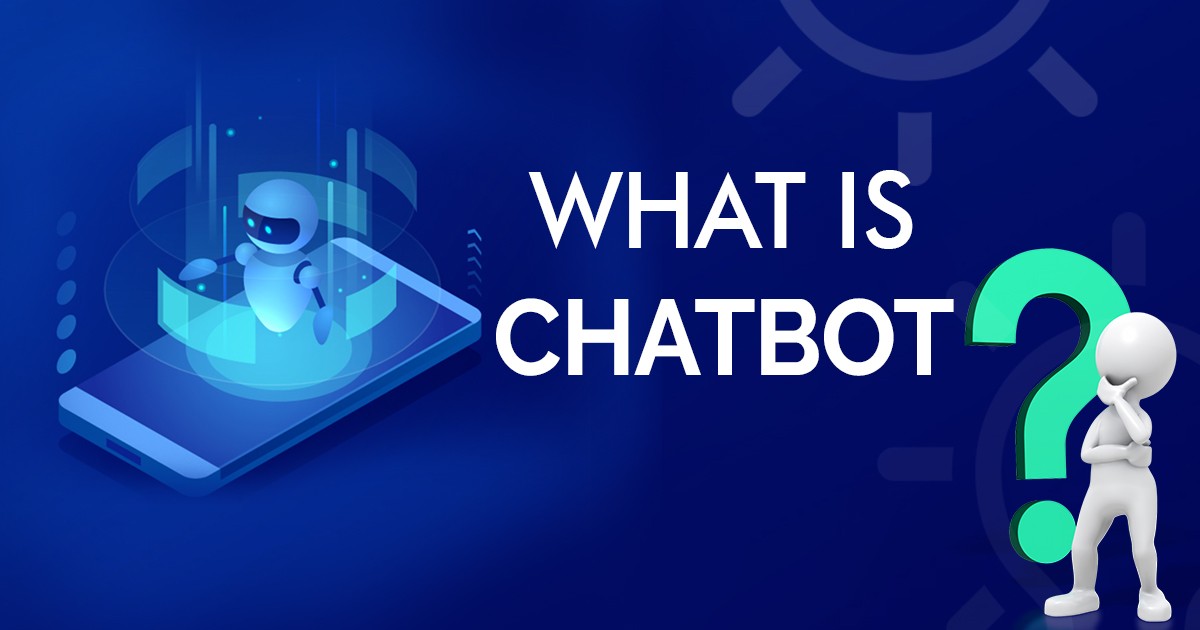 A chatbot is a computer program that uses artificial intelligence to reproduce human communication. The bot interprets, processes, and responds to user requests by understanding and interpreting user capabilities. A chatbot can chat with you via SMS, voice, and tests. They also help you do 60-90% of your team's workload and interact with your website visitors.
Who Are the Creators of ConversioBot?
Simon Wood started working from 9am to 5pm at an advertising agency before being laid off. Desperate to pay the bills, he started looking for ways to make money online and stumbled upon affiliate marketing. The passive income he earned was not enough and he had to work as a customer support for one of the affiliates. He discovered that 99% of sales are made by only 2.8% of affiliate marketers. This led him to consider AI Bots for affiliate marketing. He ended up creating ConvertioBot in 2016.
Giri Prakesh is a longtime friend of Simon Wood. He is a technologist and Simon needs his expertise to create his AI Bot. Giri offered Simon a competitive price for what he wanted to do, around $9,000, which he couldn't afford at the time. Instead, they decided to team up, combining Giri's technology expertise and Simon's marketing experience to develop ConversioBot.

Pros of ConversioBot
Increasing the number of leads, reservations, and sales: The more your users interact with the chatbot, the more likely they are to make a purchase, that's why you need it. ConversioBot considers each visitor's mindset and does everything possible to ensure that the product or service is converted, sold, or booked. It works very well and is quite cooperative.
ConversioBot outperforms all webforms: ConversioBot's designs make it easy to get information about your customers, such as their name, email address, and phone number. This information can then be saved to channels and used to send those people great deals. To get customer insights, one can easily rely on several models that cover different niches of this product.
Provide client service around the clock: ConversioBot can respond to customers at any time of the day, but you can't! If you have visitors from different countries or someone has problems late at night, you can use this tool to keep your customers happy throughout the day.
Lower the cost of transportation: Visitors will now deliver significantly better ROI as they convert extremely well. Instead of focusing on traffic right now, you can focus on solving the questions on your website that will get someone to buy.
ConversioBot is simple to operate: It has the easiest workflow ever with just three steps. The three steps are:
Start by choosing from one of their customizable chatbot templates. You can create your own chatbot with a simple drag-and-drop tool.
Next, copy the sample code.
Paste the code into the website to activate the chatbot. A video in the training area explains the whole process.
ConversioBot is compatible with over 1500 apps: You can connect to any application without knowing how to code. ConversioBot is compatible with more than 1500 apps and connects to all of them. All that is needed is to add a single line of code to the app and website. It is connected to programs like Slack and Facebook Pages, as well as Google Sheets, and more, using Zapier.
ConversioBot is a multilingual translator: With the ConversioBot app, translation is child's play. There are lots of ways to make this work in any language, including Spanish, English, and Hindi. He realized that not everyone can communicate in English.
ConversioBot offers a large number of templates in a variety of niches: This chatbot has several templates that can be tailored to suit your individual needs. With their chatbot templates, you can generate more leads and convert them more efficiently. ConversioBot offers all of these templates, and you can choose the one that best suits your business needs. Some related niches are as follows:
Increase your sales.
Increase your lead generation.
Agency.
Automotive.
Services for cleaning.
Design.
Education.
Conferences and events and many others
ConversioBot comes with a money-back guarantee of 30 days: Are you not satisfied with the tool or you find it ineffective? You always benefit from a 30-day money-back guarantee. ConversioBot cares about customer satisfaction.
ConversioBot has helped thousands of businesses all around the world: The company currently has 6,977 customers, 12,053 active bots, and 12,494,174 bot conversions. These numbers show how useful this platform can be and the benefits businesses can gain by integrating it into their website or app.
ConversioBot is simple to customize: Website or blog owners can quickly tailor options to their needs using Conversiobot. To edit, all you have to do is point, click, and done.
Cons and Complaints about ConversioBot
ConversioBot will not make you wealthy overnight: ConversioBot is not intended to be a get-rich-quick scheme. ConversioBot is a chatbot that you can use to engage your website visitors and, ideally, improve the conversion rates of your products and services. Therefore, do not expect to make a lot of money with ConvertioBot. Because ultimately, the success of your goods and services is determined by their popularity. You will still need to market your products and drive traffic to your sales channels.
There is no free trial available with ConversioBot: There is no free trial for ConvertioBot. ConversioBot does not offer a 14-day free trial like many other apps. This frustrates me a bit. ConversioBot seems uncertain about its own product. However, you do get a substantial money-back guarantee. If you don't like it after use, you have 30 days to get a refund. So there's still no reason not to try it.
ConversioBot: Is it a Scam?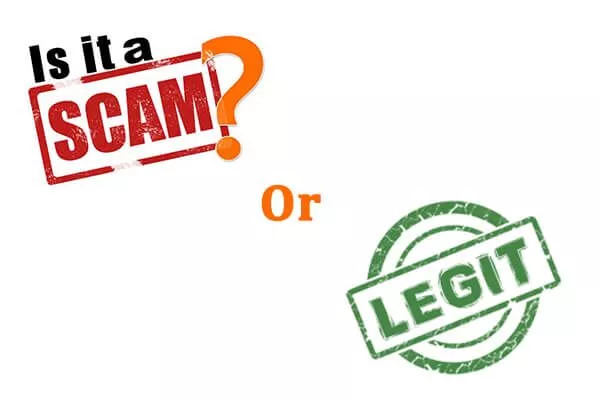 ConversationBot is a real service. It's a great platform to use chatbots to increase conversions. Its legitimacy cannot be questioned. However, some ConversioBot reviews claim it's a scam, which I don't believe to be true. If you put in the effort, you can reap the benefits of using chatbot software like ConversioBot. It's not a product or service, so it won't make you money. It just helps you improve your website's conversion rate and customer service.
What Problems Can The Product(Conversiobot ) Solve?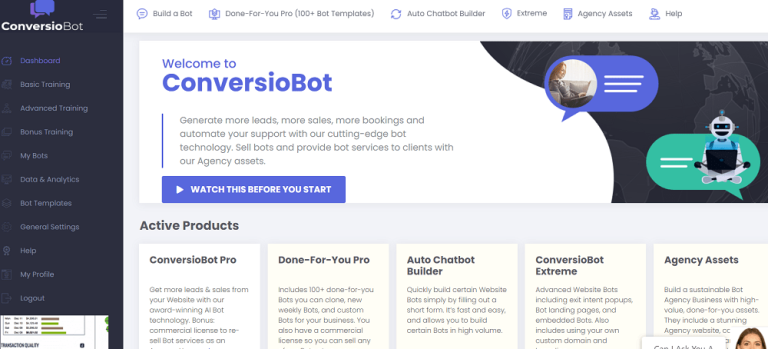 One of the biggest problems a product can solve is complementing other companies that code. First of all, that's because it's user-friendly as well as the price, which is much cheaper than many others on the market. Its user-friendliness is also easy to follow as even beginners can use it even with little knowledge and exposure. Conversiobot is also beneficial because it can skyrocket sales on a website quite massively. Another problem solved by conversiobot is that it works for many businesses.
It does not limit itself to certain activities while omitting others. It works for more than a dozen online businesses. The product also solves the problem of competition as well as customer retention. Due to the increase in website traffic nowadays, this company has experienced competition over the years. This has limited the ability of some websites to reach their full potential, and most of them do not perform well. Even so, Convertiobot created a competitive advantage and the companies that adopted it dominated the market.

Who Is The Product(Conversiobot ) Intended For?
As mentioned above, conversiobot can be used in many areas of online business. This ranges from blog owners, product sellers, social marketers, freelancers, among others. This means that anyone who owns an online store and wants their customers to interact with the product can try it out. Large online commerce organizations such as Alibaba and Jumia can use this service to their added advantage. This will allow them to increase sales by a slightly high percentage and help webmasters get out of the big competition. With the ability to be used by anyone, including beginners, it is effective enough for both small businesses and established large businesses.
Furthermore, conversiobot ensures that it allows the public to interact with website owners to get an idea of ​​what they have to offer. This is necessary as they will have prior knowledge of the product and get their money's worth. This product is also for marketers who might find it interesting to get customer feedback. Through product promotion, an individual can easily access customer feedback, which can be helpful in future product development as well as pricing strategies. The product can also work for any business minded person who intends to exploit online business platforms.
What OTOs Does ConversioBot Provide?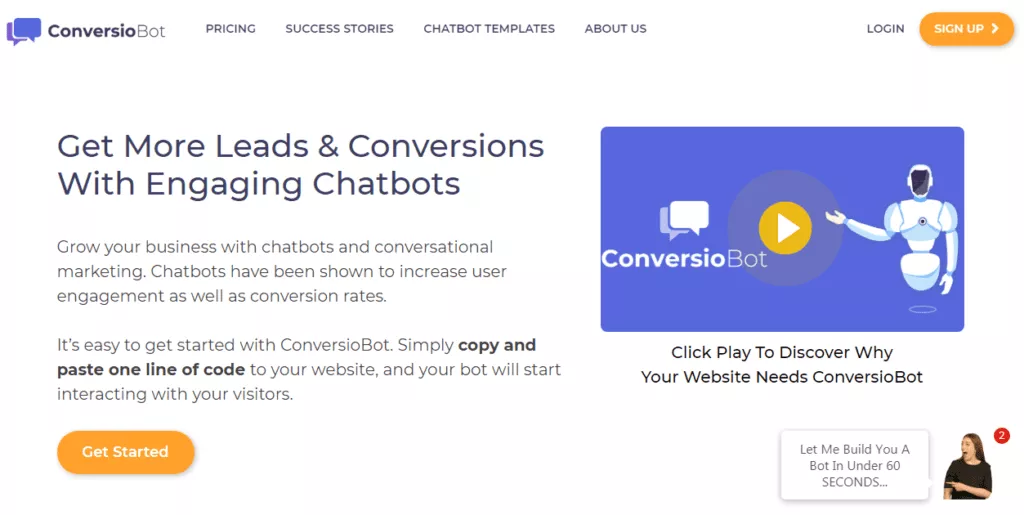 It includes two terminal offers as well as four OTOs (unique offers/extras). You can choose to just opt ​​in to the front end, or you can add one or more unique offers. A brief description of each component of the AI ​​chatbot software can be found below. User Interface vs. ConvertioBot Lite: ConvertioBot Pro Lifetime Contract with Full Commercial License
As for the user interface, it's hard to get a better price than the "professional" offer.
Commercial licenses allow you to create and sell custom chatbots and use them for your own purposes at no additional cost. This bot includes Mailchimp and Aweber plus all the marketing integrations you'll need to start building an email list.
OTO 1 – Done For You Pro:
When you purchase this one-time offer, your library will grow with more ready-to-use chatbot templates. You can simply make a copy of any of them and modify it as needed. With this Done For You option, it is quite simple to create different types of chatbots for specialized small businesses. If you want to focus on selling to auto dealers, create a "car dealership" template and customize it for your region. If you're building a custom bot from scratch, you usually don't need DFY Pro. Using the chatbot model is faster and faster than scripting.
OTO 2 – Auto Chatbot Builder:This is a useful feature if you don't have time to write and create your own custom chatbots. You can submit the necessary information and integrate it into a template with just a few clicks. You will update general information with your company or customer information using templates.
OTO 3 – ConversioBot Extreme: In my opinion, this is the most useful part. You can customize your chatbots to link to your website (or client's website) if you're using Extreme! There are also many types of bots that are accessible, such as integrated bots and full-page bots. Most commercial chatbots lack this flexibility, which can be a selling point when introducing them to potential customers.
OTO 4 – Agency License: The agency license does exactly what it says on the box:
it allows you to add more team members to your account, allowing you to have an employee or a virtual assistant to assist you. Plus, there are plenty of perks and training opportunities, including a website builder that lets you create your own agency website! This offer makes a lot of sense if you want to invest in the future of chat marketing and grow your business with it. This may not be necessary for internet marketers or online businesses making only a few thousand dollars in revenue.

Pricing for ConversioBot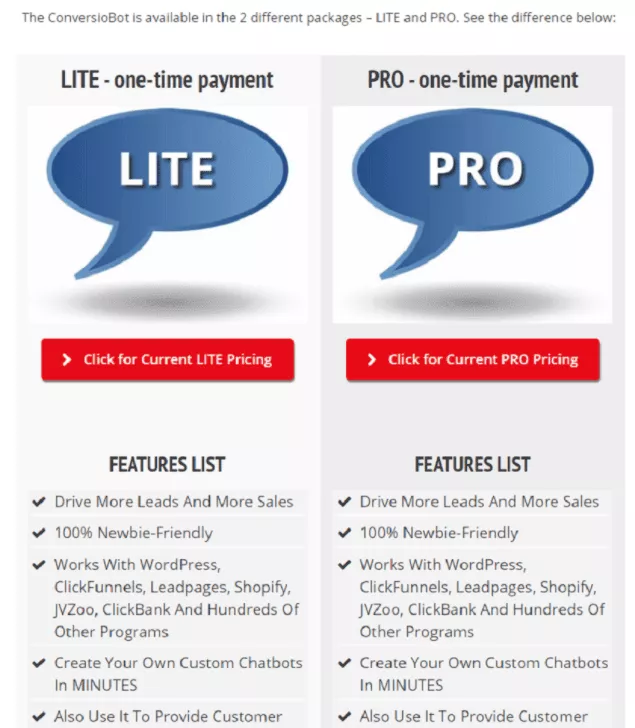 ConversioBot costs $35 per month and includes 30,000 automated interactions as well as unlimited manual chatbots. However, work is needed. Your transaction response will need to be entered manually. The basic package includes 10 free templates that can speed up the process significantly.
If you already have a basic plan, you can pay $49 to an auto manufacturer or $97 to have a professional design done for you. If you don't want to program your Chatbot yourself but want it to work well, here are two possible options.
ConversioBot Lite at $35.00 per month
Drive More sales and more leads.
Completely beginner-friendly.
WordPress, ClickFunnels, Leadpages, Shopify, Wix, HTML Websites, and a few other tools are all compatible.
Instantly create personalized chatbots.
Reduce support tickets by providing customer service.
Microsoft Cloud software with a 99.99 percent uptime guarantee.
Google Analytics, Google Ads, and Facebook Ads are all fully integrated.
Aweber, MailChimp, MaroPost, ActiveCampaign, ConvertKit, and Sendlane are all fully integrated.
Works with over 1500 apps and connects them to Zapier.
Any language will do.
GDPR-compliant website.
Videos with step-by-step instructions.
Dedicated assistance.
1 chatbot, 6,000 monthly conversions
ConversioBot Pro for $47.00 per month:
Drive More sales and more leads.
Completely beginner-friendly.
WordPress, ClickFunnels, Leadpages, Shopify, Wix, HTML Websites, and a few other tools are all compatible.
Instantly create personalized chatbots.
Reduce support tickets by providing customer service.
Microsoft Cloud software with a 99.99 percent uptime guarantee.
Google Analytics, Google Ads, and Facebook Ads are all fully integrated.
Aweber, MailChimp, MaroPost, ActiveCampaign, ConvertKit, and Sendlane are all fully integrated.
Works with over 1500 apps and connects them to Zapier.
Any language will do.
GDPR-compliant website.
Videos with step-by-step instructions.
Dedicated assistance.
3 Chatbots, 12,000 Monthly Conversions
License for multiple sites.
10 Ready-to-Use AI Chat Templates
Some advanced functions
Add custom branding to the mix.
License for commercial use.
Final Thought on ConversioBot
Chatbot AI can reduce the number of emails, phone calls, and messages your business sends out. Chatbots are extremely useful for all types of users because they can answer about 80% of common questions. With ConversioBot, you can't go wrong. ConversioBot can help you grow your business, increase sales, and engage with your customers in real time.
ConversioBot also offers a variety of pricing options, including an agency license, a business license, and a chatbot builder. With the Pro plan, you can quickly rename and customize your chatbot to suit your needs. ConversioBot can help you make your website more responsive and personalized. Thanks to the unique methods it handles website conversion difficulties, you'll be able to generate greater interactions with your customers.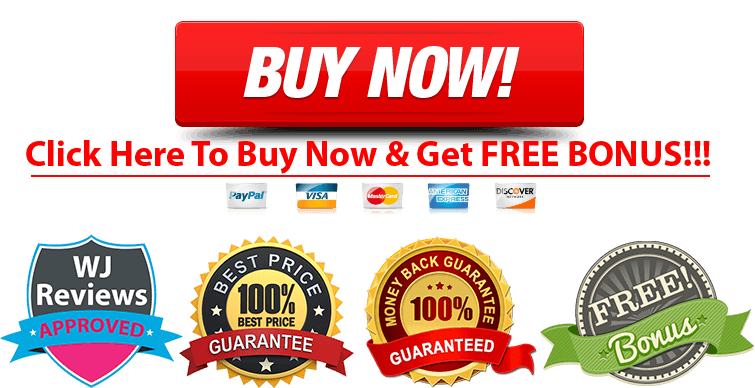 FAQs about ConversioBot
Does Conversiobot Chat Bot work?
Users
can
get
100%
refund
policy
if
the
product
doesn't
work.
How can I download Conversiobot Chat Bot for free?
Some websites will try to lure you in by claiming that you can download Conversiobot Chat Bot for free. Their page title might be something like "Conversiobot Chat Bot Free Download". Then you go to the site and they try to justify it by saying it's "risk-free" and then show you the site for $27.00. Well, for me no risk and FREE are not the same thing! While you can technically try Conversiobot Chat Bot risk-free thanks to its 60-day money-back guarantee, you still need funds upfront to buy it in the first place, so it's not free fee. Conversiobot Chat Bot is not a free program and any website that claims to download it for free is not being entirely honest with you or providing illegal copies, no good copy.
Is Conversiobot Chat Bot legit?
This shows that websites often use a title for their page that says something like "Conversiobot Chat Bot:
Scams again!?!" Or something like that. In other words, when you search for Conversiobot Chat Bot in Google or another search engine, these sites will appear with these types of titles in the listings. Sometimes these sites also use what I call the "fear factor" in their title, which looks like "Conversiobot Chat Bot.
This is usually nothing more than an attempt to lure you to their website to believe that they have used the product and had a very bad experience with it- How do I know this? Are these fake alerts and bogus scam warnings or legitimate claims? Because the title screams SCAM!!!!! or a really bad experience, but then you go to the page and read the review and it's still an incredibly positive and brilliant review of the quality of Conversiobot Chat Bot.
In these cases, they just use the word SCAM to lure you to their site because they know that if they say something is a scam or a terrible program, you will probably click on their link. them to learn more, right? ? A legitimate bad experience or a real scam warning to help protect consumers is one thing, but don't fall for this kind of trick and trust your instincts when the title/page title and article evaluations do not match. No genuine Conversiobot Chat Bot reviewer screams SCAM or thinks it's a bad show in the title just to give a review that says otherwise.

Can I make my own chatbots with ConversioBot?
ConversioBot includes a drag and drop editor that allows users to create their own chatbots.
Can I use Conversiobot to create different sorts of chatbots?
Conversiobot allows you to create four different types of chatbots. Here are some examples:
The Bot App appears in the bottom corner of your website.
When a visitor leaves the site, exit bots will appear.
A full screen bot takes up the entire screen.
Bots can be embedded in posts in the same way as YouTube videos.
Is the price of Convertiobot reasonable?
In my opinion, ConvertioBot is well worth the money. It is an authentic and reliable chatbot tool. It's also simple to use and works with Google Analytics, the Facebook pixel, and virtually any website.
What operating systems is Conversiobot compatible with?
Conversiobot works with many types of operating systems including MAC OS, Windows, Linux and others.
I don't know how to code, can I use Conversiobot software?
ConvertioBot does not require any special skills. It is 100% hobbyist friendly as it is both a drag and drop builder and a point and click tool. The software provides you with a unique affiliate code to start using the chatbot.
Is it possible to monetize the chatbot I develop?
Personalized Chatbots can make you money. If you develop loads of bots, companies can afford to buy high quality chatbots. Convertiobot Pro offers a full commercial license. According to customer reviews about conversiobot, you can make 100% profit by selling chatbot.

People Also Search For: Conversiobot Review,conversiobot review trustpilot,conversiobot.review trustpilot,conversiobot login,conversiobot done-for-you,conversion bot,conversiobot oto